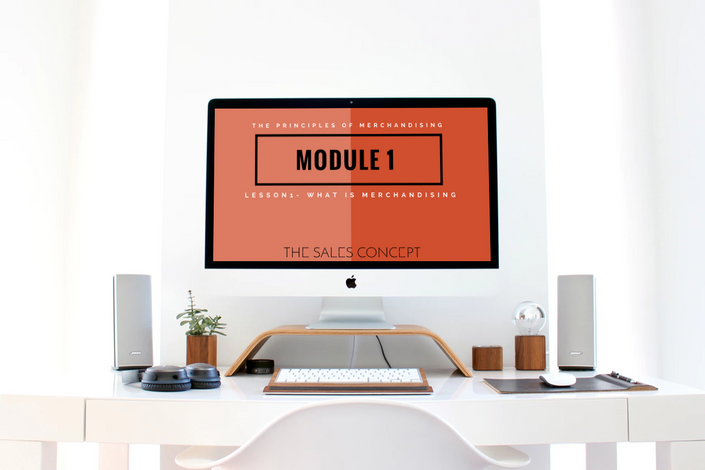 Sales Bootcamp and Merchandising Masterclass
The Step-by-Step Course to Grow Your Wholesale Fashion Business
What if you could finally connect with the buyer of your dream store, increase your overall margin and actually double or triple your sales next season?
When it comes to growing your wholesale business, we know it's frustrating. We know you'd rather hire someone to do your sales or just sell online.
Because who wants to feel rejected, overwhelmed, or confused?

In our experience most people have no clue how to sell their collection.


And they really have no idea what merchandising is all about.
We've got the solution, but first we have a question for you:



Can you picture yourself getting yes after yes and finally closing multiple sales?
How about feeling:


Confident: You finally figured out how to connect and engage with buyers

Accomplished: You discovered how to send an email that actually gets opened.

Excited: You wake up every day knowing exactly what you need to do in order to grow your sales.

Or even feeling...


Like a genius: because you cracked the code on pricing your product and are now seeing huge profits. :)


Proactive:

You've implemented a plan for next season and already feel way ahead of the game



If you've felt like you're just not cut out to be a salesperson and the idea of reaching out to buyers makes you nervous…
We're here to tell you that you're not alone.
Even professional sales people can often find resistance when it comes to selling.


Or the most analytical merchandiser can become frustrated when styles aren't selling like they thought.




However, passing along these tasks is not the answer.
We bet that you're either overthinking the process or using sales tactics that just don't work...
You've just give up on learning what merchandising can do for your business because it just sounds too confusing.
This is exactly why we've created a solution:

The Sales Bootcamp and Merchandising

Masterclass is an online training course

that will walk you step-by-step through

the entire sales and merchandising

process so that you can start closing

sales, get into that dream account and

start positioning yourself and your brand

as the go-to person in your market.

We are giving you our entire process that we've used in growing small brands to multi-million dollar companies.


This is the foundation we've created to help independent designers, brands and sales reps uncover the secrets and strategies to growing their wholesale business by connecting with buyers and maximizing profits.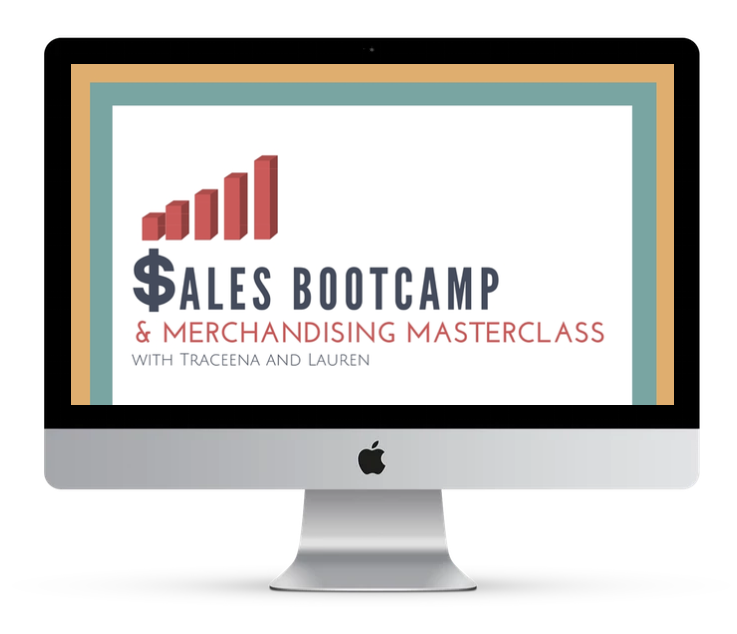 The Sales Bootcamp and Merchandising Masterclass is an online training course that is made up of 2 Parts:


Sales + Merchandising
✨(because remember...Sales + Merchandising = SUCCESS)
There are 8 different modules with 24+ lessons with workbooks, checklists, cheat sheets, and swipe files.
We've used these exact e-mail scripts, conversations, spreadsheets, and formulas to grow multiple brands!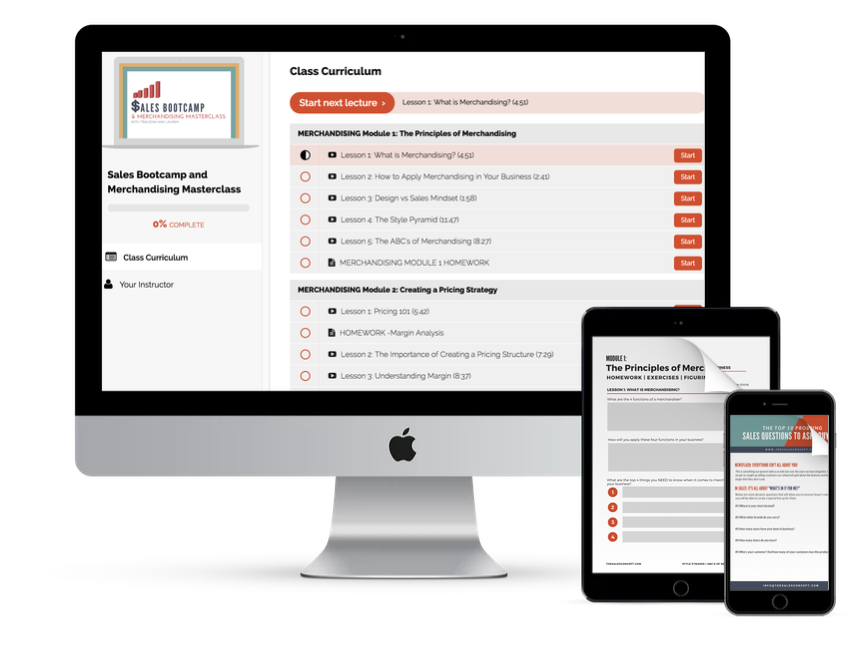 📌Let's take a look at how each module breaks down: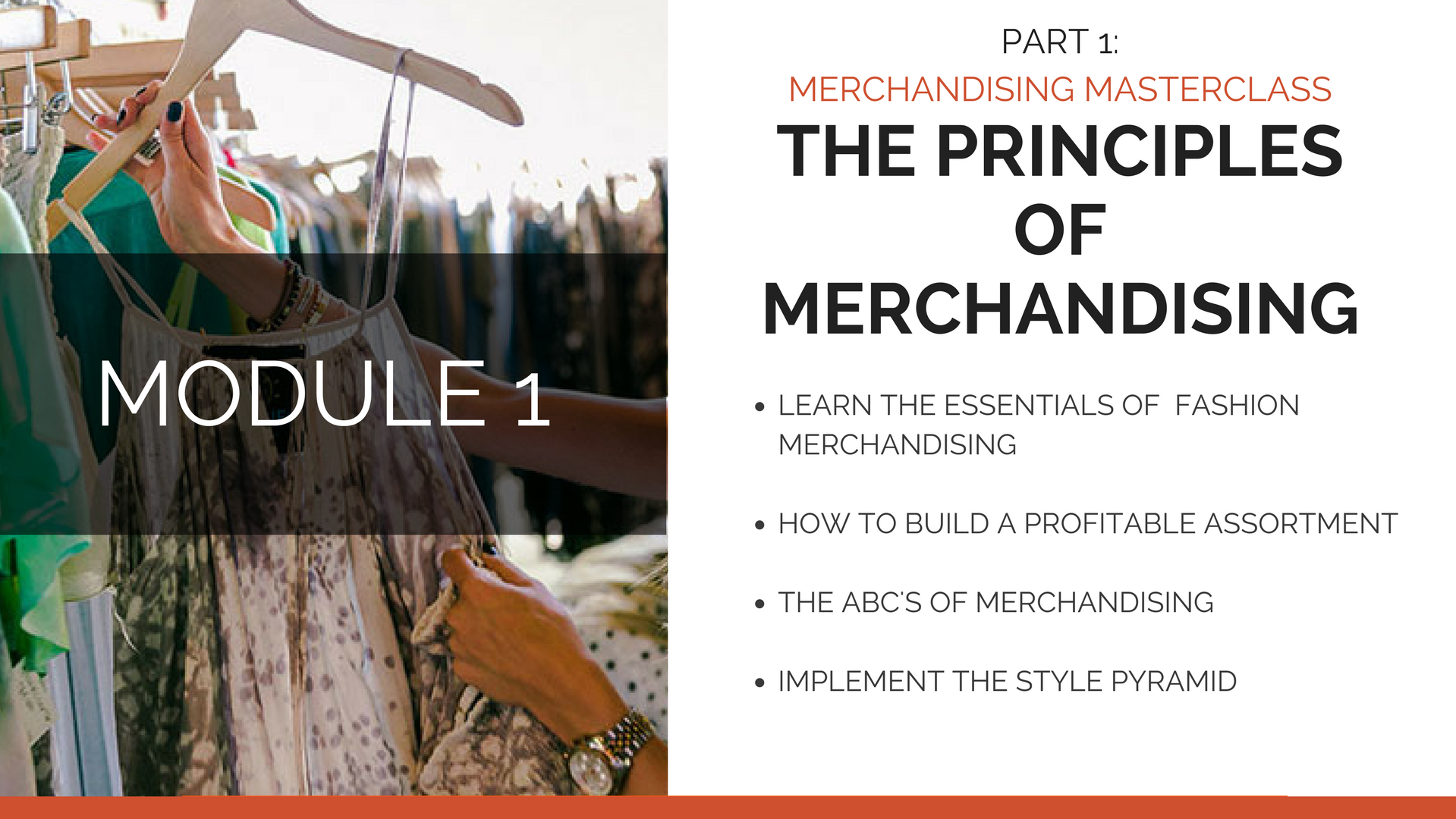 MODULE 1: THE PRINCIPLES OF MERCHANDISING
In this module you'll learn the foundation of how merchandising can greatly impact how well your collection sells. We'll dive deeper into how to create profitable assortments, and attract buyers in a way like never before.
Lesson 1: What is Merchandising?
Lesson 2: How to Apply Merchandising Into Your Business
Lesson 3: Design vs Sales Mindset
Lesson 4: Understanding the Style Pyramid
Lesson 5: The ABC's of Merchandising




MODULE 2: CREATING A PRICING STRUCTURE
Module 2 is all about pricing and how to price your products to ensure you're making the most PROFIT possible.
Lesson 1: Pricing 101
Lesson 2: The Importance of Creating a Pricing Structure
Lesson 3: Understanding Margin
Lesson 4: Pricing Structures





MODULE 3: UNDERSTANDING YOUR SALES FIGURES
In the third part of the Merchandising Masterclass you'll learn all about why your sales figures are so important in creating future assortments. Whether you're just starting out or have been in business for quite some time, understanding your sales figures and the analytics is an important part of your business you should looking at all the time.
Lesson 1: The Importance of Knowing Your Numbers
Lesson 2: How to Analyze Your Sales Figures
Lesson 3: Understanding Sell Thru
Lesson 4: How to Create a SKU Plan



PART 2: SALES BOOTCAMP


MODULE 1: SETTING YOUR GOALS
In the first module of the Sales Bootcamp, you'll learn all about goal setting and why it's such an important part of the sales process. You'll discover how to maximize your productivity and effectiveness, while using the simple goal setting formula sales experts use.
Lesson 1: The Importance of Setting Your Goals
Lesson 2: Simple Goal Setting Formulas
Lesson 3: Turning Your Goals Into Action




MODULE 2: DEVELOPING YOUR HABITS
When it comes to developing sales habits, there's a bit of science when it comes to high achieving salespeople. In this module you'll learn how create sales habits that help you step up your sales game and really set the foundation for future growth.
Lesson 1: Understanding Habit Formation
Lesson 2: How to Make Sure No Time is Wasted
Lesson 3: Why Rewards are Crucial for Money Making Habits




MODULE 3: MASTERING THE APPROACH
This is the first step towards connecting with a buyer and is a CRUCIAL step to ensure you are making a good first impression. Many people underestimate the power of a good sales approach. This module dissects each step and how to go about approaching the buyer
Lesson 1: How to Create a Confident Conversation With a Buyer
Lesson 2: How to Become the Go-To Person in Your Niche
Lesson 3: How to Incredibly Engage Buyers



MODULE 4: HOW TO PERFECT PROSPECTING
When it comes to prospecting and discovering new stores, this is an ongoing process that can be perfected in order to ensure you aren't wasting your time. In this module you'll learn what suspect vs a prospect is, and how to get the biggest return on your investment.
Lesson 1: Prospects vs Suspects
Lesson 2: How to Get into Your Dream Account
Lesson 3: How to Get a Return On Your Investment




MODULE 5: THE ART OF THE FOLLOWING UP
The last and final module and step in the sales process is the Follow up phase. This final step is absolutely crucial in closing the sale. In this module you'll learn all about turning non-buyers into accounts and exactly what you should be doing after prospecting
Lesson 1: What to do After Prospecting
Lesson 2: How to Turn Non-Buyers into Customers
Lesson 3: How to Retain Customers
AND SOME AMAZING VALUE PACKED CHEAT SHEETS // TEMPLATES // CHECKLIST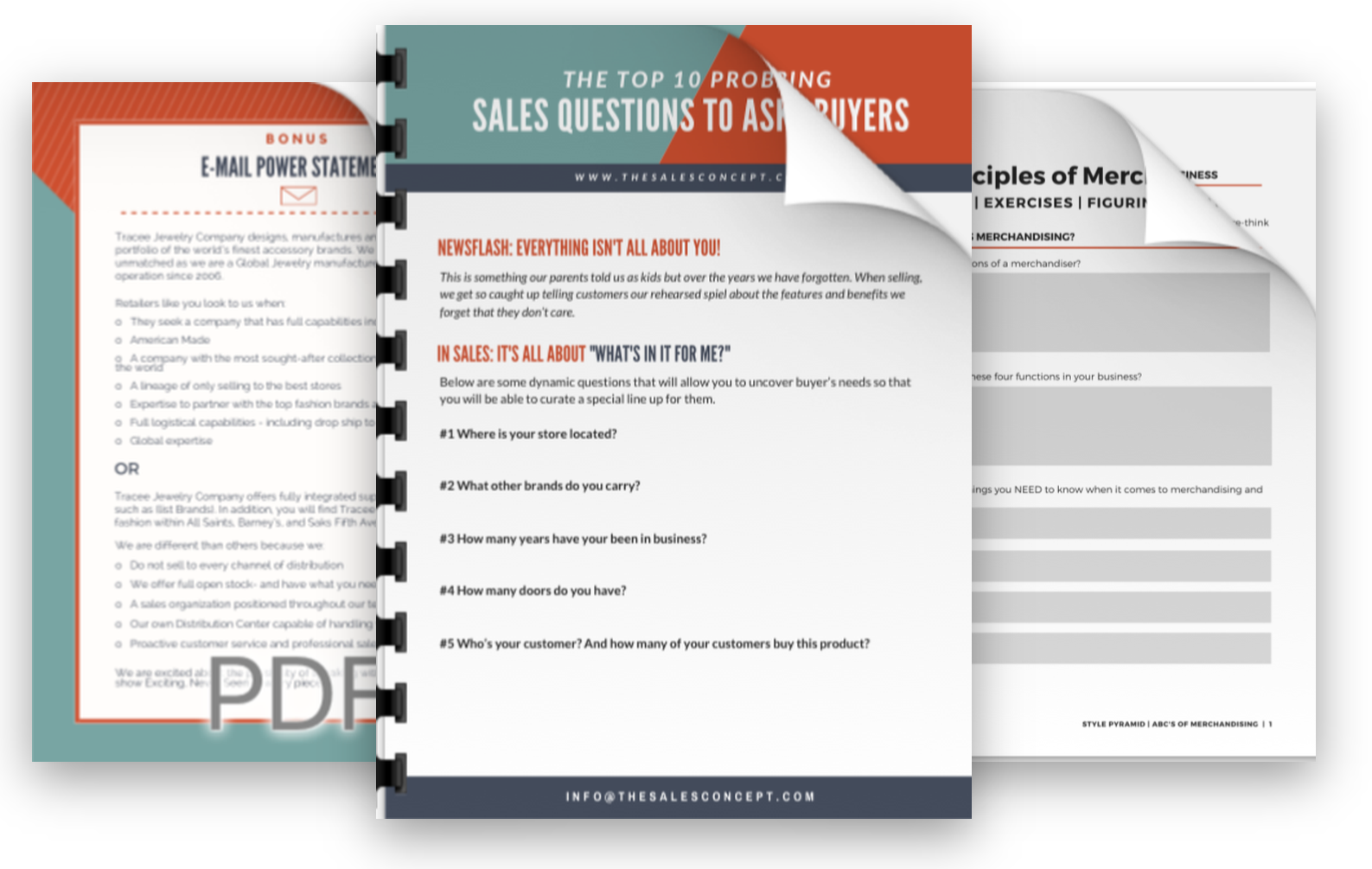 The Top 10 Probing Sales Questions to Ask Buyers
We'll uncover exactly what you should be asking buyers to get them to say YES.
Power Statement E-mail Template
An exact template Traceena has used to get buyers to OPEN that E-mail and RESPOND
The Ultimate Pricing Cheat Sheet
You'll learn how to price your product for maximum profit.
JUST IMAGINE A WORLD WHERE...


You feel like you can accomplish anything you set your mind to. The sales begin to FLOW and the art of selling becomes like second nature to you.


You know exactly what you're doing when you show up to a meeting. Your confidence is off the charts! You have great product, provide excellent value, and amazing branding. No second guessing or putting energy in the wrong places. You've got this!


You feel connected to your buyers. Not only do they start to interact with you daily, but you get to see your products sell and help stores GROW THEIR SALES and in return GROW YOUR SALES! It's a Win-Win situation!


You NEVER feel "salesy". You'll give your buyers so much value that they will eventually want anything

you have to offer.
---
SO YES, UNDERSTANDING THESE SELLING STRATEGIES IS PREEEETTY IMPORTANT.


AND YOU HAVE ALL THE SKILLS TO BE SUCCESSFUL...YOU JUST NEED SOMEONE TO SHOW YOU THE EXACT STRATEGIES.
---
Even if you are just starting out, or aren't sure if this program is for you...
The reason why your sales aren't growing could be the reason why you're too afraid to start - has nothing to do with you. It's your process.
A PROCESS YOU CAN LEARN!
...because we're here to teach you
Look, we've all been there. We've all started out feeling super confused and beaten down by NO after NO.
But guess what? YOU can start achieving YES after YES and become a sales and merchandising EXPERT
in a few months rather than years.
AND, with the right strategies in place, you can turn your brand into the most sought after brand.
---
IN 90 DAYS OR LESS YOU'LL (FINALLY) SEE SOME MAJOR RESULTS!
Now, The Sales Bootcamp and Merchandising Masterclass isn't all about learning a bunch of theories or getting a friendly pat on the back. This course is about ACTION. Everything you learn you'll be able to apply directly to YOUR BUSINESS!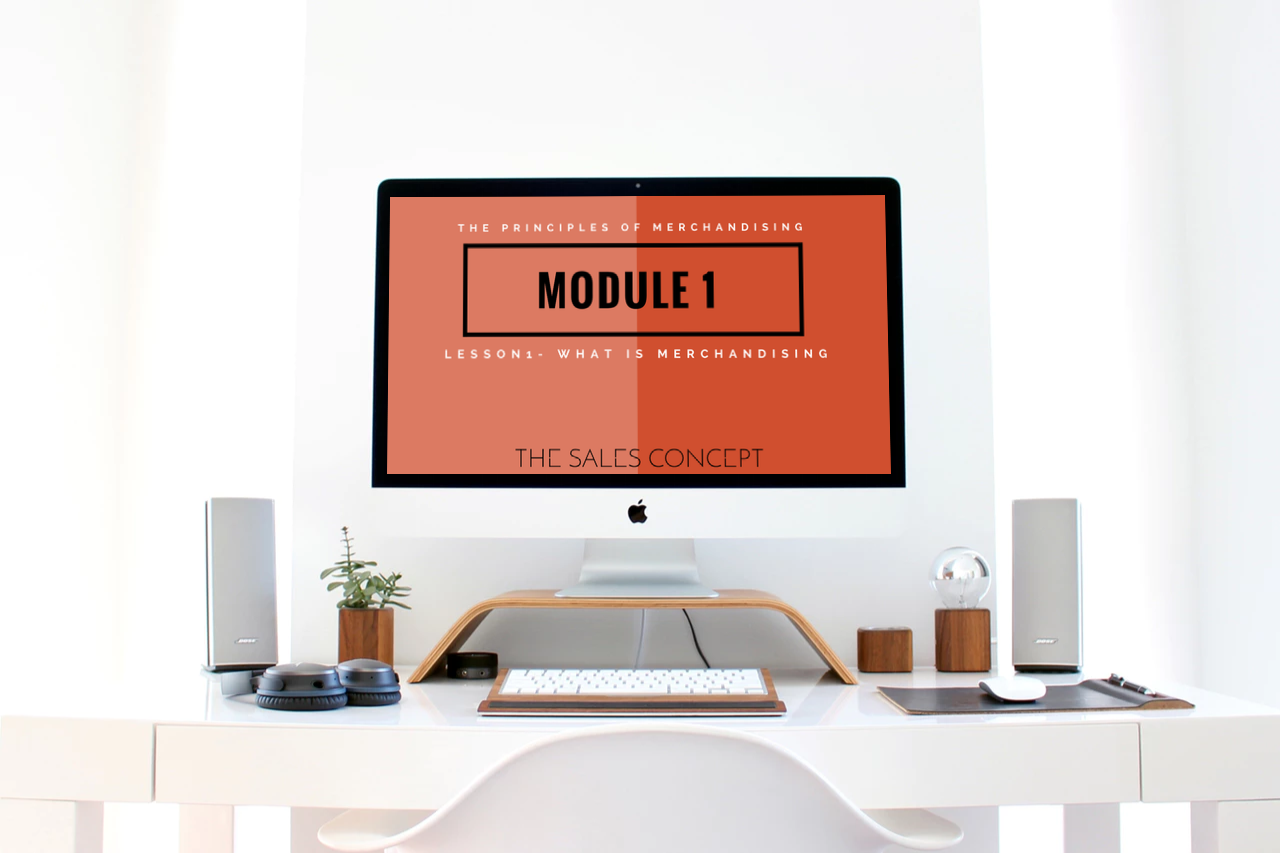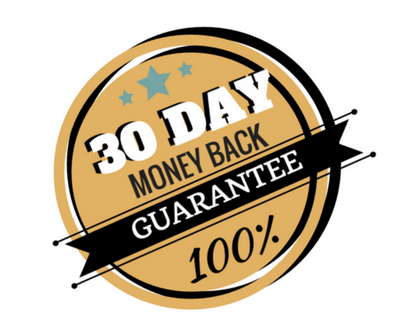 ✨100% MONEY BACK GUARANTEE✨
We are so confident you're going to LOVE the results you get from this program. The Sales Bootcamp and Merchandising Masterclass comes with a 30 day, money back guarantee. That's right. If you do the work and don't see results, we'll refund ALL your money. Yep, not only is this program a great value, it's RISK FREE.


SO ARE YOU READY TO TAKE ACTION?
WE HOPE TO SEE YOU IN CLASS!
WHO ARE WE AGAIN??
We're Traceena and Lauren. It's our mission to help entrepreneurs like you in growing their wholesale business.
We've already been through the frustration, rejection, and confusion of figuring out how to do this when we were first starting out in the fashion industry.
Once we realized there are SIMPLE solutions to not only getting into your dream account, but making more MONEY (aka PROFITS), we knew we had to share.
There is NOTHING like this being taught in fashion schools. Everything we had ever been taught in college was always from old text books and never real-life situations.
This is why we created this course and truly enjoy helping see entrepreneurs like yourself succeed.
We hope to see you in the course!
Obsessed with your success,
Traceena & Lauren
Who is the Sales Bootcamp and Merchandising Masterclass for?
✔️ You're a product-based entrepreneur struggling with sales. (We obviously focus on fashion products, but the truth is that this would work for any type of physical product.)
✔️ You're in the process of developing a product that you want to sell at the wholesale level (and you're almost there!)
✔️ You've been in the industry for a while but did not achieve the sales results that you've wanted
✔️ You're a designer and the world of sales and merchandising isn't in your comfort zone
✔️ You're a sales rep, account executive, or any other position that sells a product at the wholesale level but aren't seeing great results
WHO IS THIS COURSE NOT FOR?
✖️Does not have a product based business or work for business selling a product. If you're in the process that's okay but we don't show you how to actually develop a product.
✖️Does not have access to a computer and internet (this one is a little obvious, but hey you never know)
✖️ Isn't willing to be open-minded and do the work. We will provide actionable steps to take throughout the course. This course is meant for people who are stuck taking action, but you need to be willing and able to do the work in order to achieve results (money doesn't just magically appear)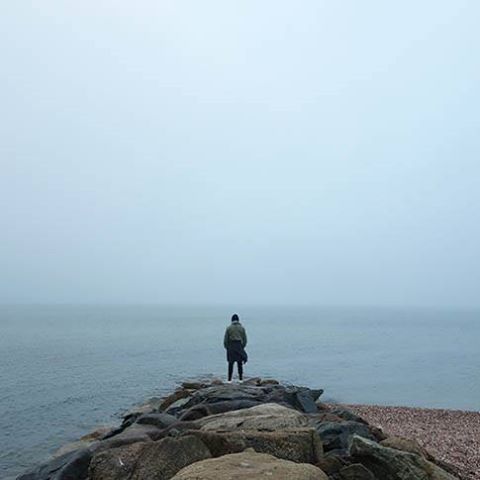 MEET TYLER from Hasta Sporting
"Opening new accounts is incredibly difficult in the apparel business.


I struggled to get buyers to respond to me, and wasn't really seeing the results that I wanted.


By using the simplified drip method taught in the course, I've increased my buyer relations and have gained five new accounts.


It does such a great job of creating a sales strategy that's easy to use.
The course really breaks down the sales process into simple steps.


I just started working with the Sales Concept a few months ago, and since then I've opened 5 accounts out of market and established 10 warm leads in market.


But it's more than that – working with The Sales Concept has changed my perspective in life, not just work.
Traceena and Lauren provide insight on confidence and mindset, offering tips for doing the little things to put your best self forward every day.

And with that, I can say the Sales Concept has truly added value to my life and business, and I am now on track to doubling my sales this season".
www.hastasporting.com
Frequently Asked Questions
When does the course start and finish?
The course starts as soon as you pay! But, we do send out each module (1 per week) so that you don't get too overwhelmed! You then have however long you wish to complete (although we recommend sticking to one module per week)
How long do I have access to the course?
How does lifetime access sound? After enrolling, you have unlimited access to this course for as long as you like - across any and all devices you own.
What if I am unhappy with the course?
We would never want you to be unhappy! If you are unsatisfied with your purchase, contact us in the first 30 days and we will give you a full refund. All you need to do is show us that you've done the work!
How long will the course take to complete?
We recommend committing at least two hours a week to the course. With that said, you can spend as little or as much time as you would like since you have lifetime access.
Do I need any special software for this? How does the program get delivered?
Everything is 100% online. All you need is a computer and internet. You can access the course via the online platform. Once you register you'll be able to create login/password. The platform stores all videos, cheat sheets, workbooks, and all other PDF's
Your Instructor